Introducing the Indoor Avian Entertainment System the perfect solution for indoor cats who need a little stimulation and entertainment.
Our toy features a realistic bird simulation that will have your cat pouncing and playing for hours.
Realistic bird simulation:
The toy's feathers and movements are designed to mimic the actions of a real bird, keeping your cat engaged and entertained.
Ideal for indoor cats:
Designed for indoor cats who don't have access to outdoor birds, this toy provides an interactive play experience that will keep your cat happy and healthy.
Interactive play:
The toy is equipped with sensors that respond to your cat's movements, encouraging them to play and keeping them engaged.


Play Together
Two or more cats play with this toy together, which will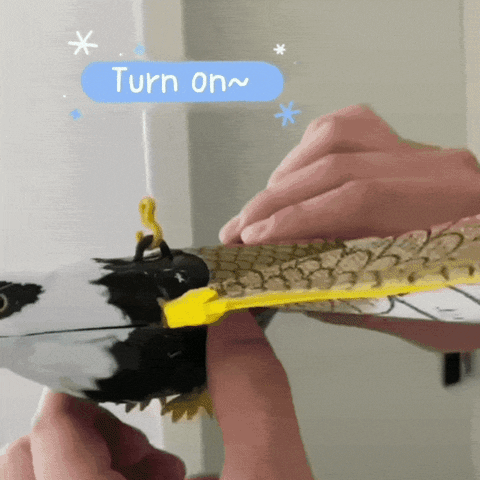 Cat psychology, so that the usually inhibited instincts are released.
The cat toy stimulates your cat's senses and hunting instincts, increasing its sensitivity. It's a great way to provide mental and physical stimulation for your feline companion, helping to prevent boredom and destructive behavior. It will not cause persecution on the furniture at home.
Customer Review
Customer Review
Customer Review
2023 New Design
Thanks to our successful performance last year, we reached out to the factory and collaborated on a new design for night lighting that includes simulated natural animal sounds.
Durable and safe materials:
Made with high-quality, non-toxic materials, this toy is safe for your cat to play with and built to last.
Get your Indoor Avian Entertainment System today and provide your indoor cat with hours of fun and entertainment.
Product information​
| | |
| --- | --- |
| Package list | 1x Indoor Avian Entertainment System |
| Discontinued by manufacturer | No |
| Item model number | 0180 |
| Date first available | July 29, 2022 |
| Manufacturer | EVANESCE |
| Product dimensions | Body Length 25cm/9.8in, Unfolded Wings Length 43cm/16.9in |
| Energy supply mode | Two batteries |
| Weight | 258g |
| | |
📸Buyer Show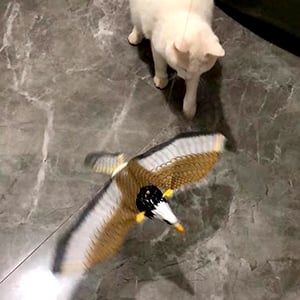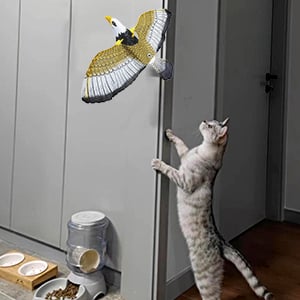 Customer Reviews: