As a dog owner, you know walks aren't all about them; They're about you, too. You're in this together.
And whether it's a warm summer night, or a magical midnight walk in the first snow in winter, with Signsee you won't have to think about it twice or even skip the walk.
Because with Signsee, it's easy to make your presence known while it's dark outside and walk with peace of mind instead of worrying about what might happen.
So if you want to walk with your buddy stress-free at night, click Buy Now to get the Signsee while supplies last!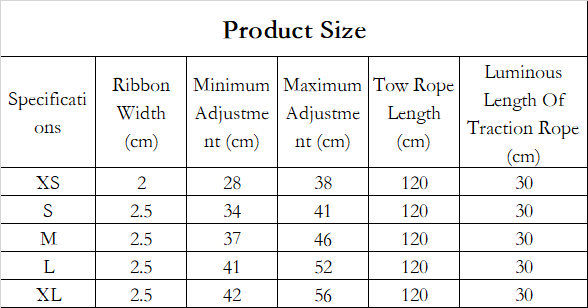 Replaceable light-emitting drive: driven by two-button batteries, normal use is about 60 hours, and it can be used for two to three months.
Products include:
Light-emitting collar*1
Luminous traction rope*1